Breakfast Club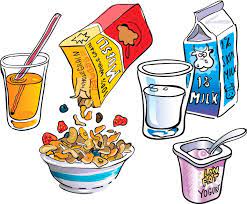 The Breakfast Club at Canterbury Road Primary School is run by qualified members of staff; Mrs Mace, Miss Woodcock and Ms Dubrowska and held in The Willows building.
Our emphasis is to ensure that all children attending The Breakfast Club receive the care and security they need to enable them to feel safe and secure in a happy environment before starting the school day.
Children should be dropped off by parents/ carers at the door where they will be met by a member of staff.
The children are given a healthy choice of food and beverages including a choice of breakfast cereals with or without milk, pastries, waffles or toast with butter and a choice of spreads or conserves. Children are also offered a choice of drinks including milk, water and juice. All dietary requirements are taken into consideration.
Breakfast is served between 7:45 and 8:30am.
After breakfast the children clean their teeth and then have time to play. Children are encouraged to choose their own activities or join in with an adult led activity. Some of the activities to choose from are board games, lego, dancing and arts and crafts. There is also a secure outside area to play in during good weather and we have use of the Astroturf for ball games.
At 8:40am the children are taken by The Breakfast Club staff into school and handed over to class teachers. All messages can then be passed between parents, Breakfast Club staff and class staff.
If you have an interest in your child attending The Breakfast Club, please notify the school office and complete the application form. Once you have applied for Breakfast Club and there is availability your child is able to attend on any day of the week regularly or as a one off.
Times and Prices
Breakfast Club is open Monday – Friday during school term 7:45am – 8:40am
Arrival between 7:45am - 8:15am £3
Arrival between 8:15am – 8:30am with breakfast £3
Arrival between 8:15am – 8:30am without breakfast £2
Arrival between 8:30am – 8:40am (no breakfast) £1.50
Breakfast stops being served at 8:30am to allow time to tidy up and get ready for the school day. Please make sure your child arrives before this time if you would like them to have breakfast.
Breakfast Club can be paid via the school online payment system School Money Site or via cash on the day or in advance.