Family Liaison Officer (FLO)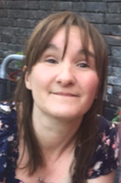 My name is Debbie Gallier, and I am the Family Liaison Officer (FLO) here at Canterbury Road Primary School.
What is a FLO?
My role is to work with parents, carers and children supporting them and offering 1:1 guidance, as well as helping to build a partnership between families and school. Life isn't always simple and parenting certainly isn't always easy, so if and when difficulties arise, I am here to help. Whether you just need someone to talk to or someone to point you in the right direction, please get in touch. I'm happy to offer guidance with issues around money, employment and health, I can help with completing official forms, come along to meetings for support or arrange for food parcels if you need them.

I am also responsible for organising courses that run from The Willows Building here on the school site. These range from short 1-week workshops to full 1yr courses. I am always keen to hear what our parents are looking for to help them move forward, so please feel free to share your ideas with me.

Whatever help you need please don't hesitate to ask, we can work together to find a solution.

I am here from 8am – 4.30pm Monday through to Thursday and 9.30am – 2.30pm on Friday. I can be found out on the playground at drop off and collection times please come and chat with me, even if it's just to say hello! Otherwise, you can call me via the school or on my mobile 07510 647755 or email me at dgallier@canterbury-road.kent.sch.uk

I look forward to meeting you 😊